June 2021
Carbon fiber paper KOH
PA

®

at the GREENTECH FESTIVAL in Berlin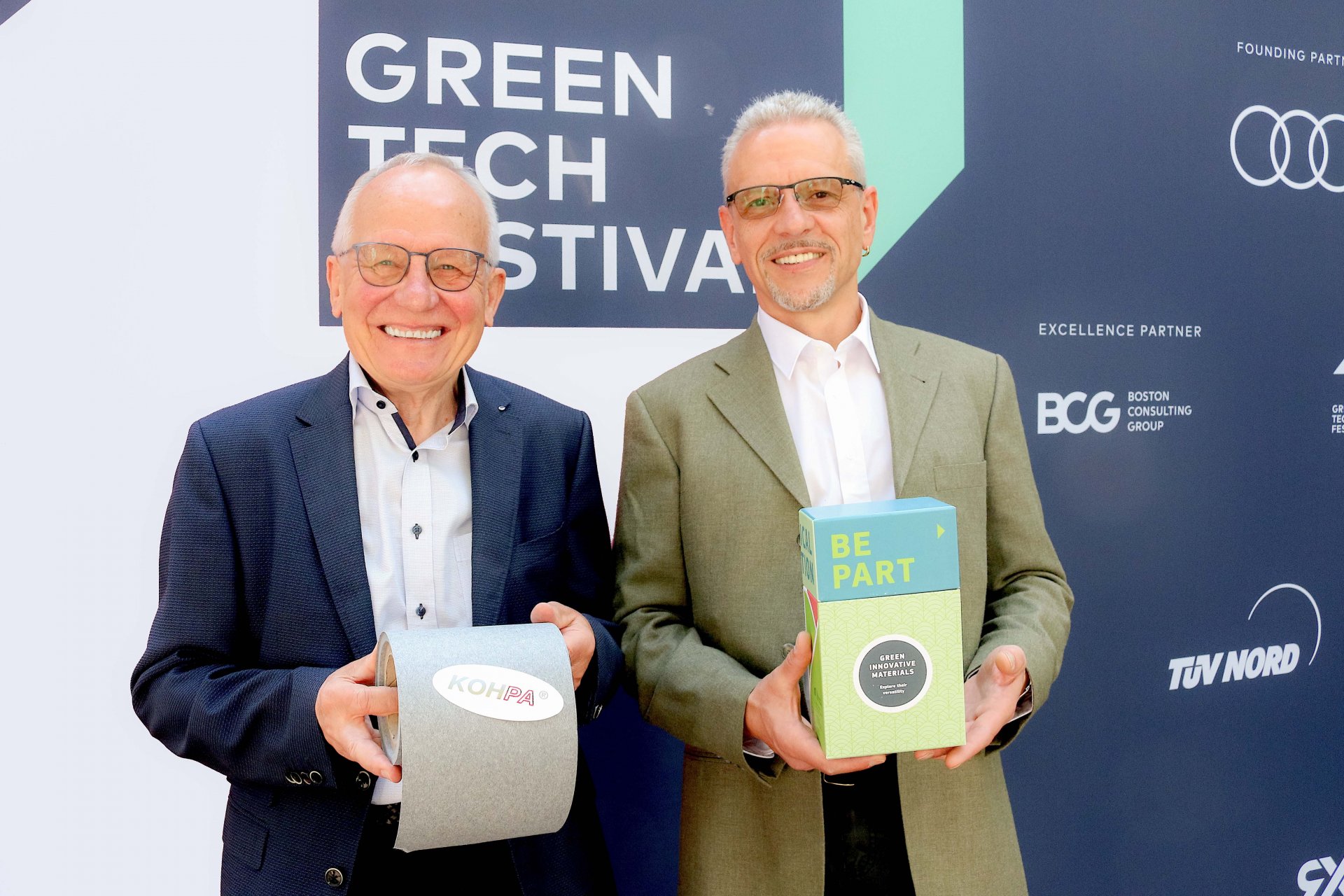 During the Greentech Festival in Berlin, Germany from June 16th to 18th, 2021 everything about the latest technologies for a sustainable lifestyle are explored. At the trade fair, initiated by Formula One world champion Nico Rosberg, environmentally friendly and sustainable technologies, services and products are presented.
Renowned companies, such as AUDI, DEUTSCHE BAHN and VIESSMANN, present new sustainable trends. The Bavaria-based RESO Oberflächentechnik (surface technology) GmbH joins the list of well-known exhibitors and presented KOHPA® – paper with electrical conductivity, based on a mixture of natural and recycled carbon fibers.
KOHPA® offers sustainable solutions for environment and technology and was awarded by the European Union as one of the five most innovative new materials in Europe, known as Green Materials Box 2020.
KOHPA® is the world's thinnest and lightest surface heating and offers countless possible uses as an emission-free, infrared heating element within the area of heat emission. Due to the small footprint and good malleability, floors, ceilings and walls are just as easy to heat as those in difficult-to-access surfaces and complex shapes, both in living spaces and in vehicles. The trend of emission-free heating, via battery storage or direct connection with fuel cell technology, opens interesting future possible combinations with KOHPA®.
Furthermore, KOHPA® is used in shielding electronic components or human and animal protection from electromagnetic fields (e.g., 5G) and within the ecological house construction. A protection efficiency of up to 99.5% can be achieved.
KOHPA® can also be used in lightweight construction, industrial surface finishing or electrical static dissipation.