Paper for radiation protection. It holistically protects against electrical and electromagnetic radiation and is used in ecological housing construction as well as in packaging for radiation-sensitive electrical construction components. A surface weight of only 80g/m² allows coverage over large areas as well as for complex package design. Jumbo rolls, with individual widths, optimize the use of material and time management.
Request now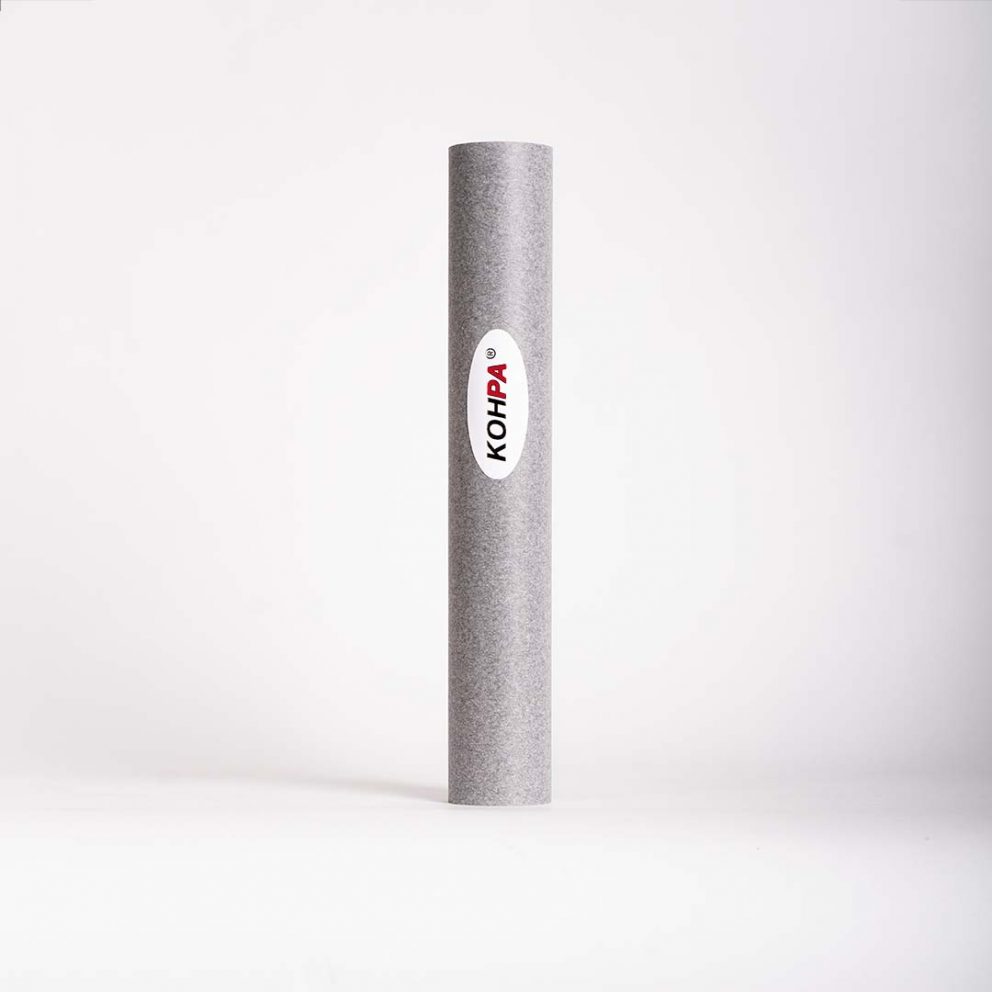 Protection for humans and animals through electromagnetic field shields!
High level of permeability

no carbon-nanotubes

no metals

99% recycling material

only 80g/m²

easily shapable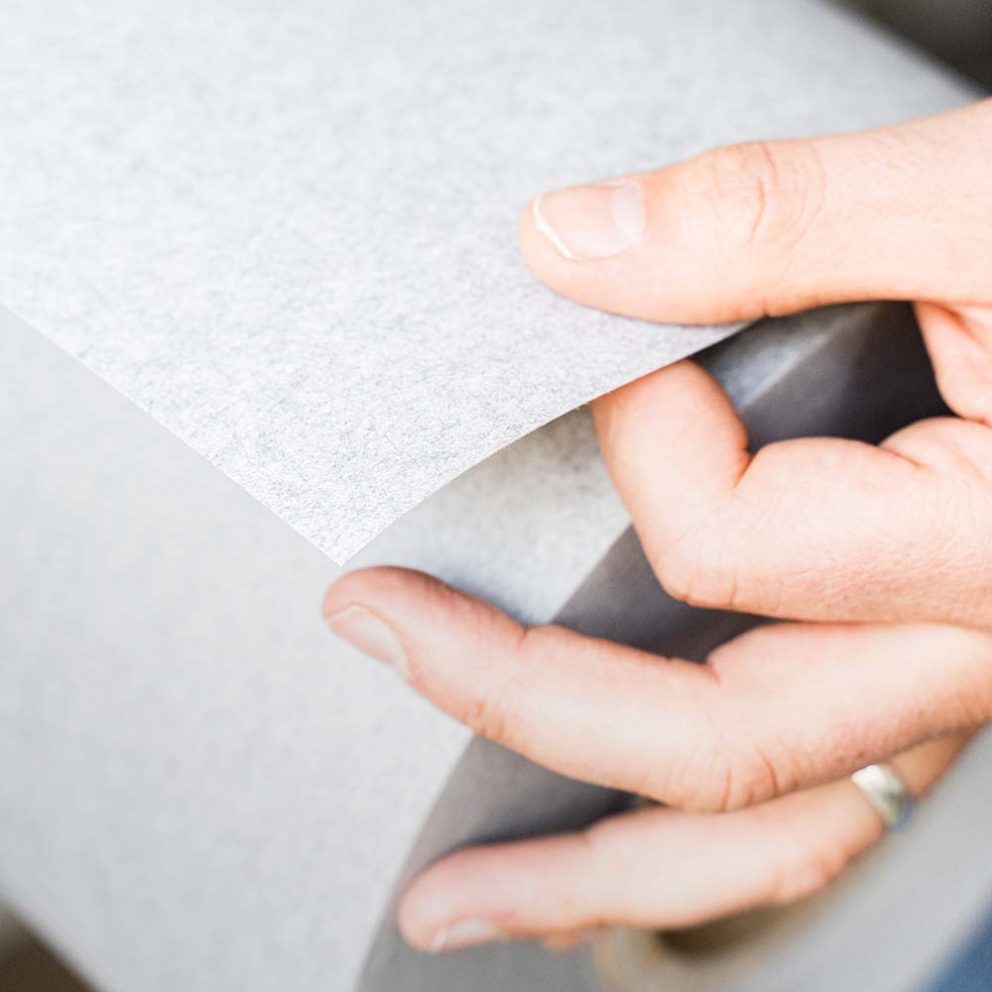 Frequently Asked Questions
What does KOHPA

®

stand for?
The name comes from the word, in German, KOHlenstofffaserPApier (Carbon fiber paper).
What is the material made of?
From natural and carbon fibers.
How is the paper electroconductive?
Carbon fibers are electrically conductive.
How is KOHPA

®

manufactured?
On a conventional paper machine.
Can KOHPA

®

protect be used as normal wallpaper?
Yes, KOHPA® protect can be used with normal wallpaper glue.
What aspects should be paid special attention to?
To achieve the best possible protection, each individual strips' edges must be exactly aligned and touching. Absolutely no gaps between them.
As KOHPA

®

protect is conductive, what about the surrounding power outlets?
Power outlet areas must be generously cut out. There must be no contact with live electrical lines or components.
Can KOHPA

®

protect be be painted over?
Yes! KOHPA® protect can be painted over with any wall paint.
Can KOHPA

®

protect be wall-papered over with wallpaper?
Yes! But only after KOHPA® protect wallpaper has fully dried.
How can you completely shield yourself from electromagnet radiation?
An entire room's walls, floor and ceiling should be equipped with KOHPA® protect (Faraday's cage), so that the holistic protection against electromagnetic pollution is achieved.
How is KOHPA

®

protect sold?
For industrial customers on individual request. For private customers in our online shop.
Currently only available in Germany and Austria
You can order KOHPA® protect for delivery in Germany and Austria here.
KOHPA protect
Please contact us at any time
by phone or by mail.
Follow us on social media: